EXPERIENCE THE DIFFERENCE
EXPERIENCE MAKES.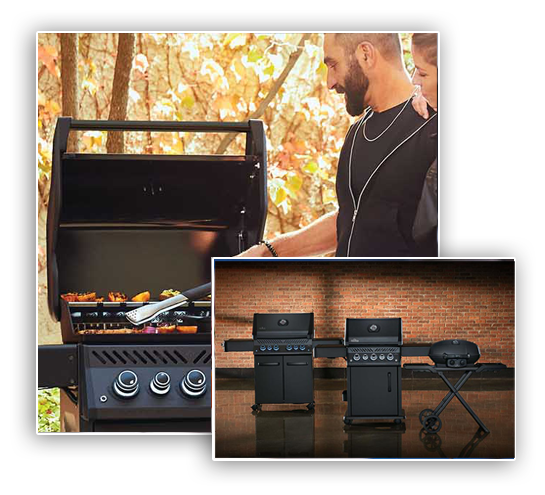 THE NEW PHANTOM BBQ
LIMITED EDITION SERIES
Entertain in style and tempt your guests with savory meals created on your exclusive Phantom grill. Available in 3 models, each with unique, enhanced features that are only included on Phantom products. Call or visit the showroom to preorder.
It's a professionally designed exhibition hall. There are many products. The sales greeted each customer
– Mei Jin
Lovely dog friendly showroom. Prompt and helpful staff with no high-pressure sales tactics. Thanks Napoleon! Love the professional and honest attitude.
- Erin Thomas
Napoleon carries a vast selection of BBQ, stoves, heaters, furnaces, air conditioners, hot water heaters and more. The manufacturing facility is across the road and is one of Simcoe County's largest employers. I was looking to purchase a furnace and A/C and want to shop local and buy Canadian. Staff friendly and knowledgeable.
– Bob Barrie
Awesome BBQ's! Staff was very friendly and respectful. Took the time to walk us through the selection. Went with the full deal. They assembled and the unit was spot on time. fair pricing for top quality item. Transaction was flawless right down to placing in the truck for pickup. And this BBQ is W O W!! If ya like steaks or chops you have to get the sear burner option, its a game changer! Would go six stars, hats off from the "fishin" guy!!
– Mike
Honestly, such great service. Our associate was very kind and had a great product knowledge. Took his time with us as we deliberated on a few products. Offered us options on installation, and add ons, etc. All in all, very happy with my experience here.
– Ashley Bell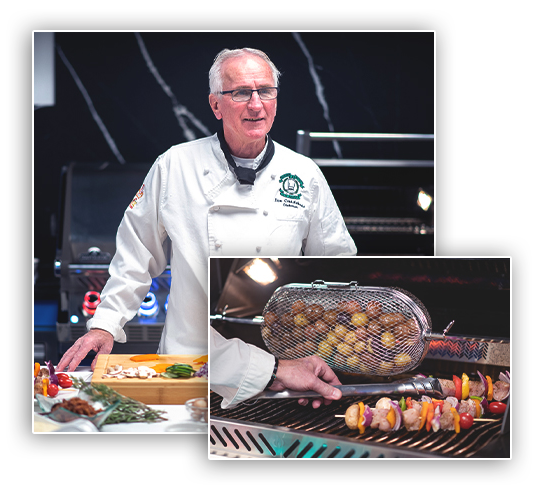 CHEF DON SHOWROOM COOKING CLASSES
Held in our beautiful Barrie showroom, Napoleon Home Comfort Cooking Classes will teach you how to get the most out of your grill. Learn how easy gourmet recipes can be when made on a Napoleon BBQ!
OUR BRANDS
Napoleon Home Comfort proudly carries a variety of brands that are a must-have in any passionate home chef's kitchen.